Haystack Large Custom Chandelier
When Cindy Chapman, Minneapolis-based Muska Lighting's Senior Lighting Designer, called upon Hubbardton Forge to create a large custom chandelier for her client, a close collaboration between Cindy and our Customs Team ensued. "This was an extremely fun project to have been a part of, but not without its challenges," Cindy said, "Of course, my first thought was to work with Hubbardton Forge and Hal Brown!"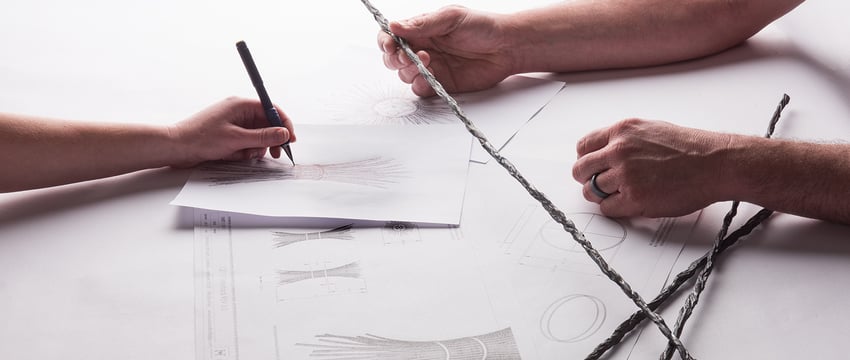 Having a career spanning over 26 years with Hubbardton Forge, Hal Brown is the Customs Sales Engineer on this large custom chandelier project. In 2008, he formed the Customs Team. Bringing napkin-sketch lighting designs such as Cindy's to fruition is Hal's forté.
Cindy reflects on a few of the challenges faced for this project, which was not a typical large custom chandelier endeavor, "The home is a timber frame, with soaring vaults and many beams running through it. Because of the style of construction, a lot of thought had to go into the lighting. The design aesthetic was driven by the remote area of the home. We wanted to bring the organic and natural elements in, without feeling too rustic or unrefined. We started with a bunch of branches as our inspiration and evolved from there. With the talent of Hal and the Customs Team, we were able to find the perfect elements and build a fixture that was proportionate to the space."
The final placement of the 60" high chandelier was to be the focal point within the foyer of this private residence—providing lighting and welcoming guests in a spectacular way.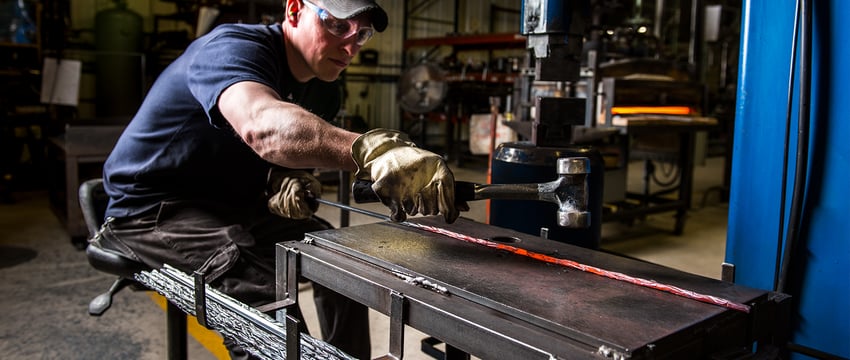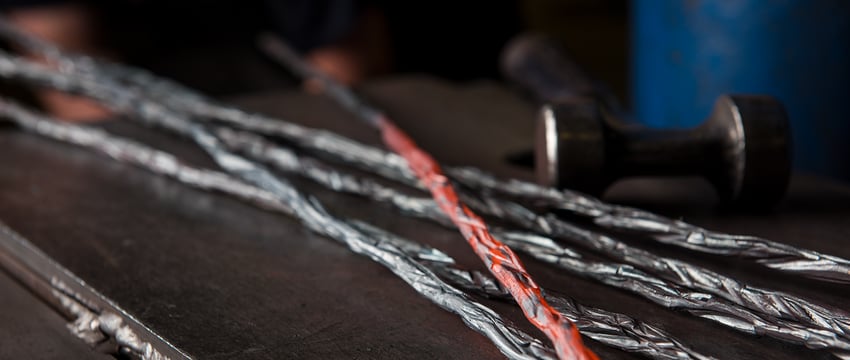 Hal Brown describes what made this project unique, "A special forging technique was developed to give the hot steel rods the textural qualities desired. It created a flatter profile for each rod—allowing further mimicry of a bundle of straw or hay." He goes on to say, "Each forged piece was hand bent and attached to the fixture one at a time. This ensured that the overall form of the chandelier fixture maintained its random appearance, and fit within the size envelope required. It is not just 3 or 4 of the same part repeated and patterned around the fixture. Every piece was individual and unique."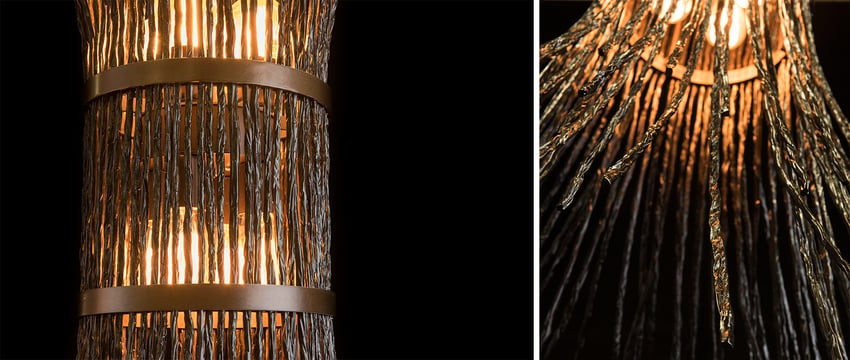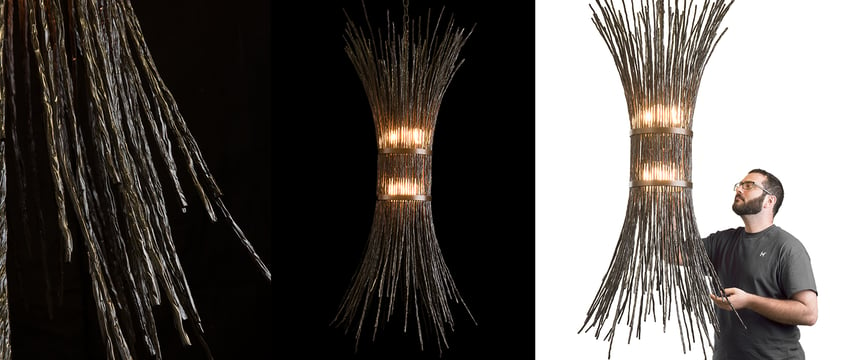 The end result speaks for itself and made for a very happy client.
"I can't say enough about the abilities of the Custom Team at "The Forge". Hal is a gem to work with and gave me, and more importantly my customer, exactly the finished product that we wanted," Cindy says, "I will definitely be back!"