An Example of Large Pendant Lighting for High Ceilings, Inspired by Nature
Is it possible to successfully gild the lily? To transform a simple and elegant existing pendant light design into grand-scale custom lighting for a grand entry with high ceilings.
That was the challenge HDB Design Group designer Stephanie Mosbauer faced when tasked with finding the perfect custom lighting for a large property in Lake Buena Vista, FL. With help from the Hubbardton Forge Customs Team, the answer was, "Absolutely"!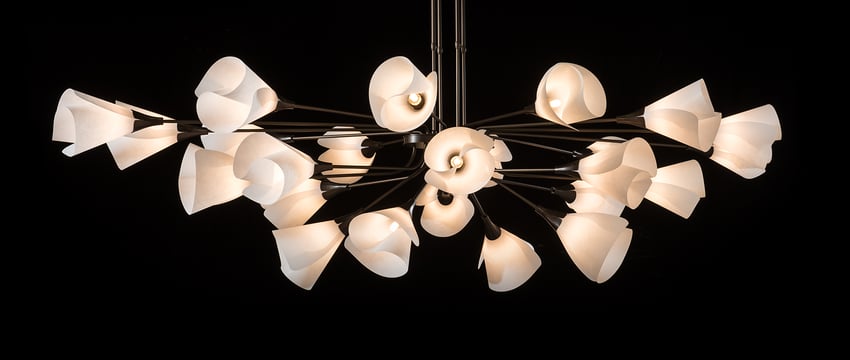 "The project is a joint Marriott-branded property consisting of a Towne Place Suites and a Springhill Suites, that share common areas," Stephanie explains. "Since the project is located in Florida, the owner requested a tropical theme. The architect created a grand entrance with a high, curved wood plank ceiling, so I wanted to create a large pendant lighting fixture for the high ceilings that would complement his design. I envisioned a large, organic lighting fixture that would capture the guest's attention and help set the tone for the interior."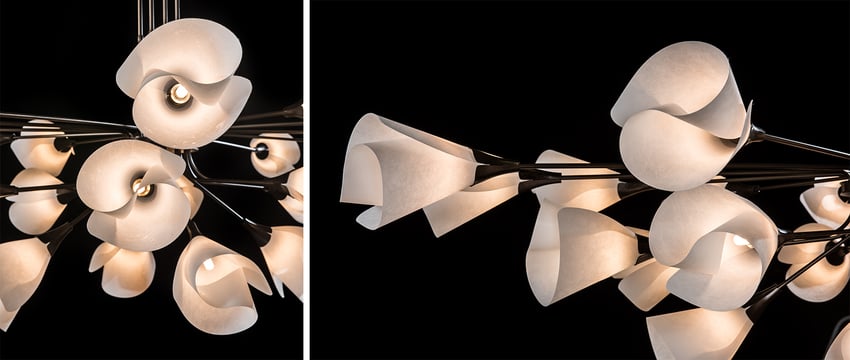 "The inspiration for the fixture came from a floral bouquet," Stephanie says, "With that in mind, I was looking through the Hubbardton Forge website and came upon the Mobius fixture; it reminded me of a lily. I drew a couple of sketches and sent them to Hubbardton Forge for review. The lighting engineers sent me shop drawings and we decided upon a 24-light version."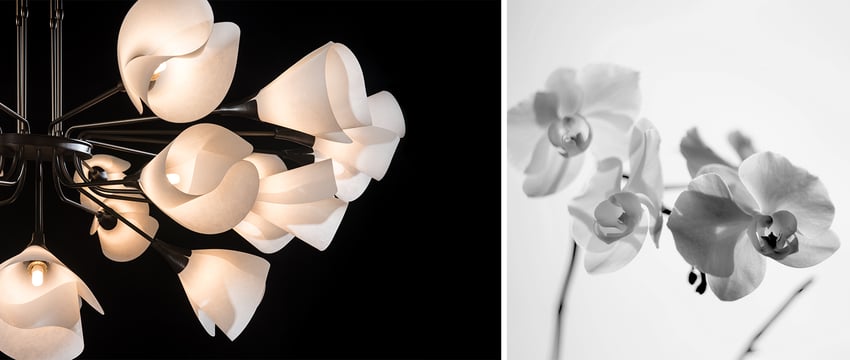 Hal Brown, Custom Sales Engineer at Hubbardton Forge recalls the successful collaboration and ease of process, "Stephanie sent a great basic drawing that I referenced to create the end design. We worked through the options, choosing the best way of blending her aesthetic vision and size requirements with our manufacturing capabilities—all while keeping her client's budget in mind."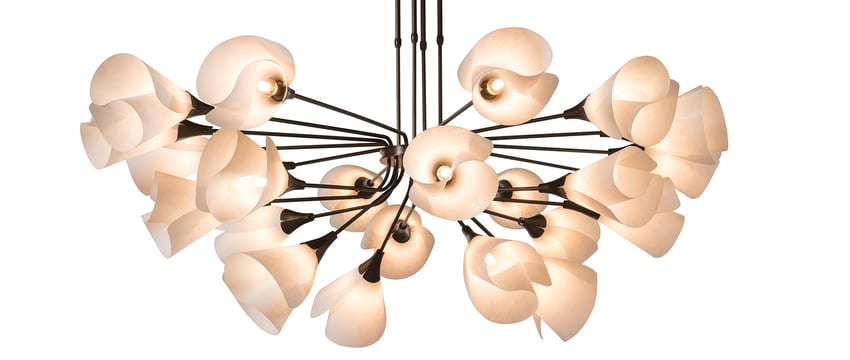 The completed custom pendant is dramatic—108" high by 96" in length, bearing 24 lights with flower petal-like shades and bronze finished steel "stems". The much-anticipated installation will happen in July 2018. "It was a very smooth process to create the pendant," Stephanie says, "I'm really excited to see it installed!"