Spaces of Distinction Leverages Interior Lighting Design in Their Practice
DESIGNER SPOTLIGHT
Designer: Denise Balassi, Spaces of Distinction
A multi-faceted interior design firm, Spaces of Distinction (SOD) specializes in high-end, luxury interior design. As a design-build partnership among homeowner, designer, builder, and architect, founder Denise Balassi and her team create and design interiors that are beautiful, purposeful, and livable. They combine classic elements with modern pieces to create timeless, bespoke interiors.
HF: Your firm prides itself on the design-build partnership that you develop. How does that impact your approach?

DB: It's important to formulate a plan of action when we start a new project. This is especially crucial for new home construction or major renovations. It's critical to have a qualified team consisting of the designer, architect, builder, and landscape architect, all working together to assure our clients receive attention to every detail that makes each of our projects successful. This collaboration helps us approach the project in a cohesive way that takes every detail and decision into consideration, hence leaving little room for the unexpected and costly surprises and/or design changes that may occur mid-stream throughout the project.

HF: What is your process for developing creative solutions for your clients?

DB: Our first order of business is to listen to our clients carefully. After taking into consideration each of the client's project requirements and determining what's on their wish list, we gather information to start our creative process. At this point, we ascertain how open they are to new ideas and concepts. The process begins and the design phase is where we are most creative in presenting our ideas on paper for the client to review. Because we have an exceptional base knowledge of the home furnishing industry and do the research in an ever-changing market, we are able to think "outside the box" and present our clients with exciting design concepts to suit their needs.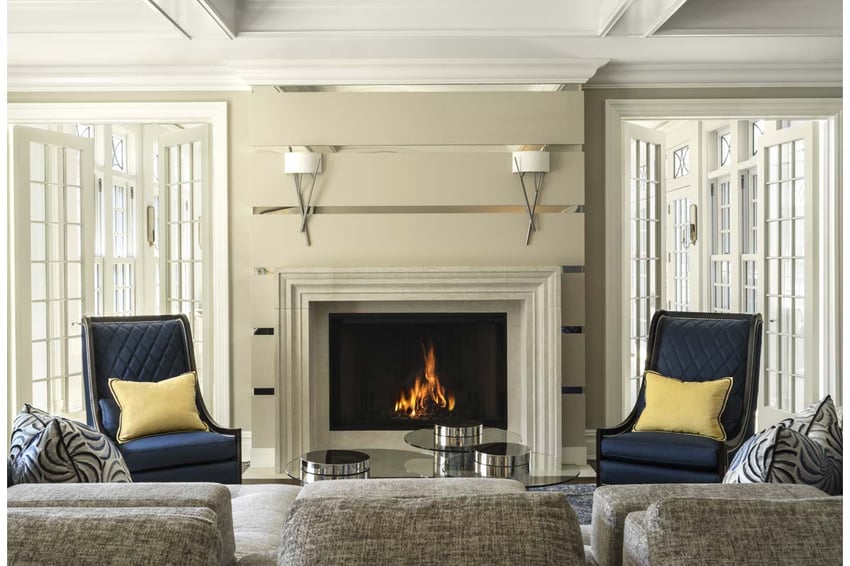 HF: Your work was recently featured in Cottages & Gardens CTC&G Magazine, in an article entitled "Above+Beyond". Can you tell us about this stunning home in Litchfield, Connecticut? How did you take this project from vision to reality?
DB: These clients happen to be longtime friends who had recently inherited a lovely country property where an original house remained along with an extensive art collection. They naturally came to us for help. Although the client's initial intent was to renovate the existing home and after assessing their needs, it was decided to do a complete teardown and rebuild as new. Because I was more intimately involved with the client's SOD was able to recommend the architect who worked hand in hand with us in the space planning and layouts.
The owners love to entertain and often have grandchildren staying over who delight in the more fun spaces of the home such as the playroom and pool area. Subsequently, this home became a hub for the family during COVID quarantine. What makes this space so special is that it was literally designed around the client's art collection, which required a great deal of thought for the interior lighting design. The main entry and hall space were designed with this in mind housing works of art and sculpture gracing the walls and spaces of the gallery, as well as throughout the house. As you can imagine, the interior lighting design was critical and great care was taken in each lighting selection and layout. The end result is a space that is both grand and intimate, yet cozy. Cozy was high on the wish list for this particular couple and they couldn't be more pleased with the outcome.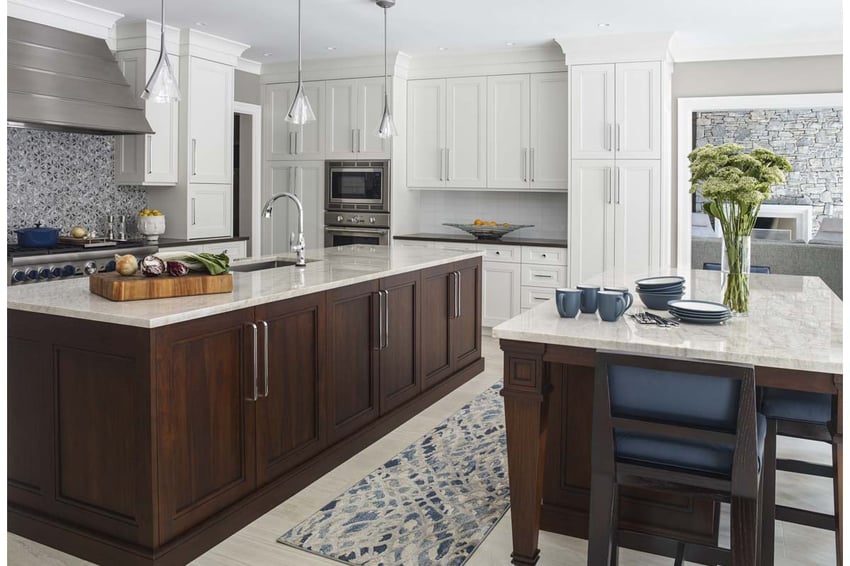 HF: Were there any specific "must-haves" from the client on this project?
DB: Sure. Walls for art placement, a bunk room for visiting grandchildren, a large open space for entertaining family and friends, a good working kitchen that would accommodate their many guests, multiple guest rooms with ensuite bathrooms, a private office space, and above all, a cozy and comfortable atmosphere.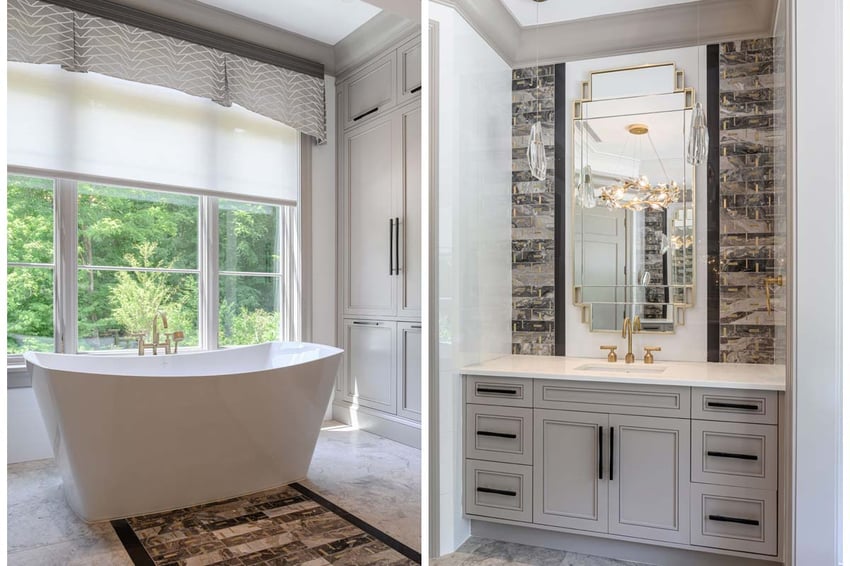 HF: We see that you've used quite a number of HF fixtures, both indoors and out, for this home. How did Hubbardton Forge come to be included?
DB: I've been a fan of HF for many years and have specified their fixtures to my clients who love unique and interesting pieces. HF's artful approach to lighting was a perfect fit for this home where works of art are truly appreciated. We particularly love their custom capabilities and take full advantage when the project requirements are such.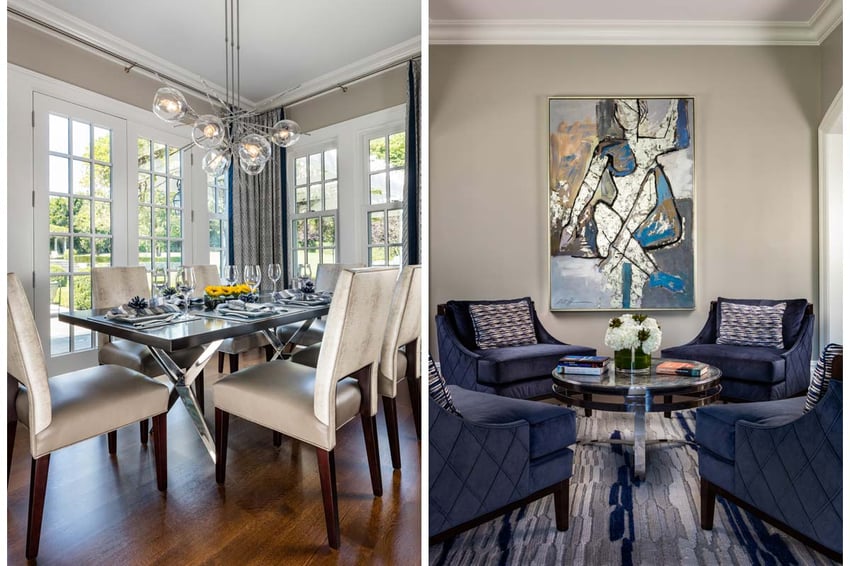 HF: When you take a step back, after completion of a project, what aspect of it do you tend to appreciate most — the process, the final installed design, or something else —and why?
DB: I appreciate all of it, from inspiration to reality. My greatest pleasure is a happy client. Creating a home with (style, balance, harmony, and comfort) and enhancing the lives of my clients gives me great personal satisfaction.