Belle Maison Interior Design
This designer spotlight puts the focus on Short Hills, New Jersey-based Belle Maison Interior Design. Co-owner Mitchell Engelmeyer took the time to answer some questions we sent his way. Our Cityscape Large LED Pendant plays a key role in this month's feature.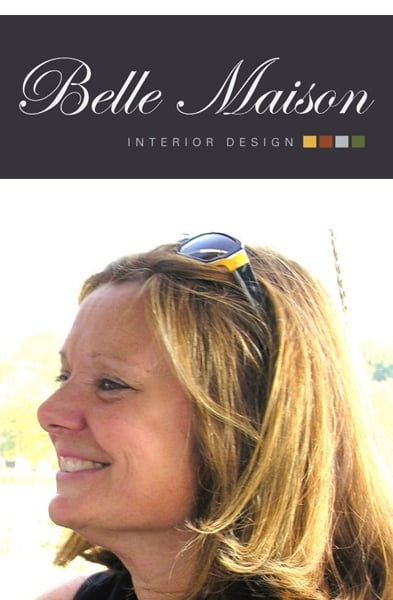 HF: Who was the lead designer on the project?
ME: Catherine Engelmeyer was the lead designer.
HF: What was the biggest challenge in designing for the room?
ME: Finding the right stone for the island.
HF: How did you address those challenges?
ME: We found quartz that worked perfectly!
HF: What aspect of the design or space is your favorite?
ME: Our favorite design aspect of the kitchen is the play of various satin nickel finishes – pendant, oven hood and cooktop – against the white cabinets and quartz island counter top.
HF: Why was Hubbardton Forge selected to be included in this design?
ME: We chose the Hubbardton Forge pendant because of the distinctive LED design, the platinum finish, and the ability to order a larger, custom canopy to make a bolder statement.
HF: Is there a style Belle Maison is particularly known for?
ME: We're known for a European classic look, which often verges on transitional.
HF: As a firm, what would be your dream project to design?
ME: My dream project is a beautiful French Manor overlooking the hills of Provence. It would be filled with a generous heaping of stone and millwork, the best silks and other rich fabrics, antique floors and abundant artwork of all kinds.
HF: What's the one style trend that you wish would make a comeback?
ME: Timeless, classic design.
HF: What trend do you wish would fade away?
ME: Midcentury modern.
Catherine's Project Features: CITYSCAPE LARGE LED PENDANT