Celene Designs Inc.
A collective of passionate designers and architects, Celene Designs has worked with Hubbardton Forge Commercial Representative Guthrie & Associates in Miami, in their efforts to elevate the lighting in the design of their projects. See what they had to say about some of their latest projects.
Founded by award-winning Interior Designer Cheryl Celene Ford-Wymer in 1998, Celene Designs is one of the most respected firms in Multi-family, New Construction, and Renovations.
What is your process in developing creative solutions for clients?
CD: Now, more than ever the process is started as early as possible as there is always so much to consider, and working collaboratively has never been more important. Creatively it is always a partnership between the client, the architect, the builder, and ourselves… we may wear the most creative "hat" but we need to make sure everyone is on board with direction and we are a team. We always start with function, then aesthetics, and then the creative process begins!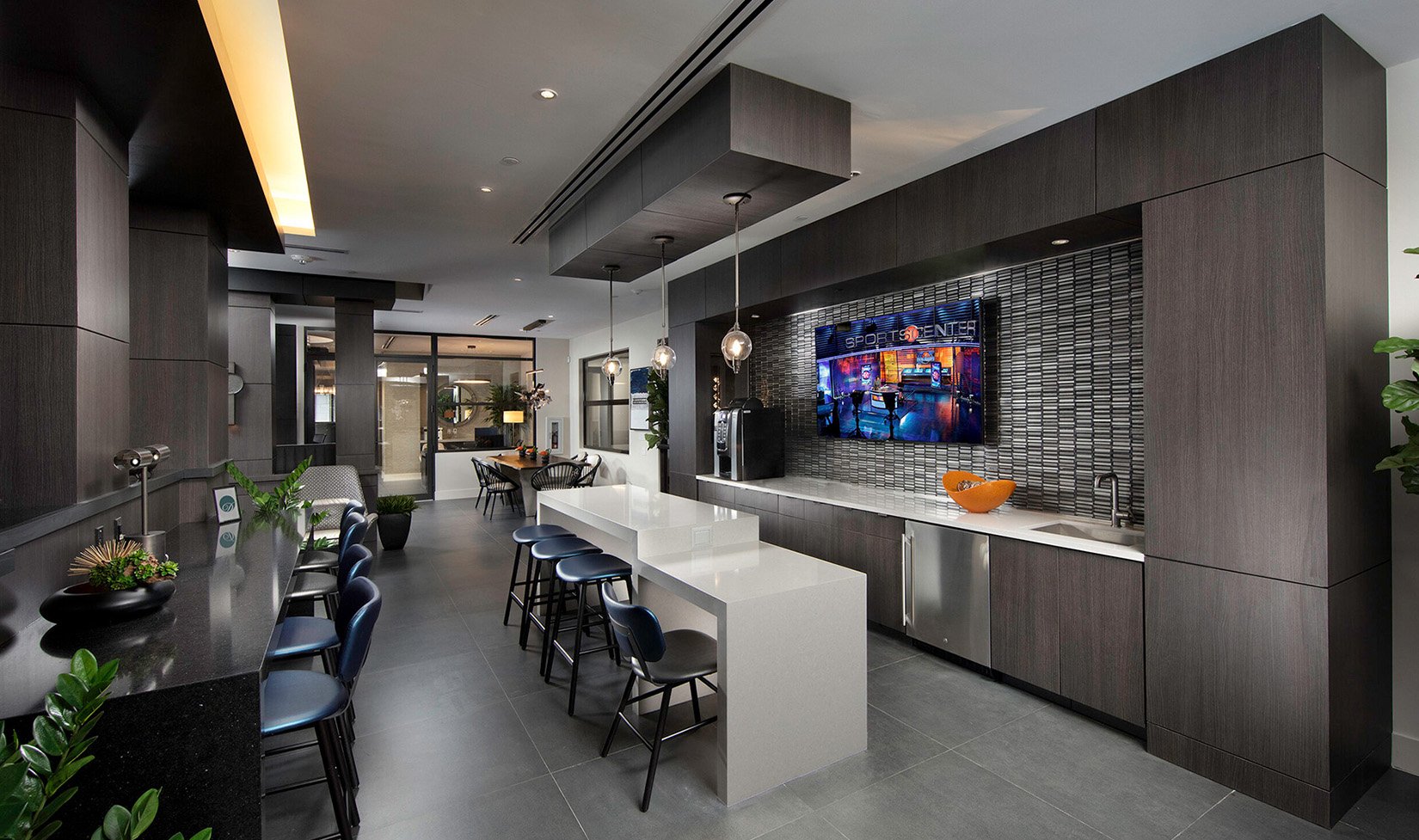 Tell us about your 6600 Main project—it's gorgeous!
Every aspect of it, from common areas to private residences has a very high-end look. How did you take this project from vision to reality?
CD: A project like this can take 2-3 years from beginning to finalization. The initial vision is always first in our thoughts but does transform as changes, both necessary and unforeseen, create a constant re-imagining while staying true to the esthetic direction. We are always cognizant that we are designing a beautiful, functional home for the residents in every sense of the word. This is true in all the common areas as well as the apartments, it all needs to be cohesive as well as beautiful. This project literally has defined the downtown of Miami Lakes for The Graham Companies, and we were all so proud to be part of it.
Were there any specific "must-haves" from the client on this project?
CD: Probably more about function than actual "must-haves". These are long-time clients and at this point, personal friends and we have done many successful projects together. I believe there is a strong trust level that we are always looking out for the best for their company. We are exclusively a multi-family design firm, and we understand well the needs of this particular niche, the needs are constantly changing and we are always excited to take avenues of a new direction.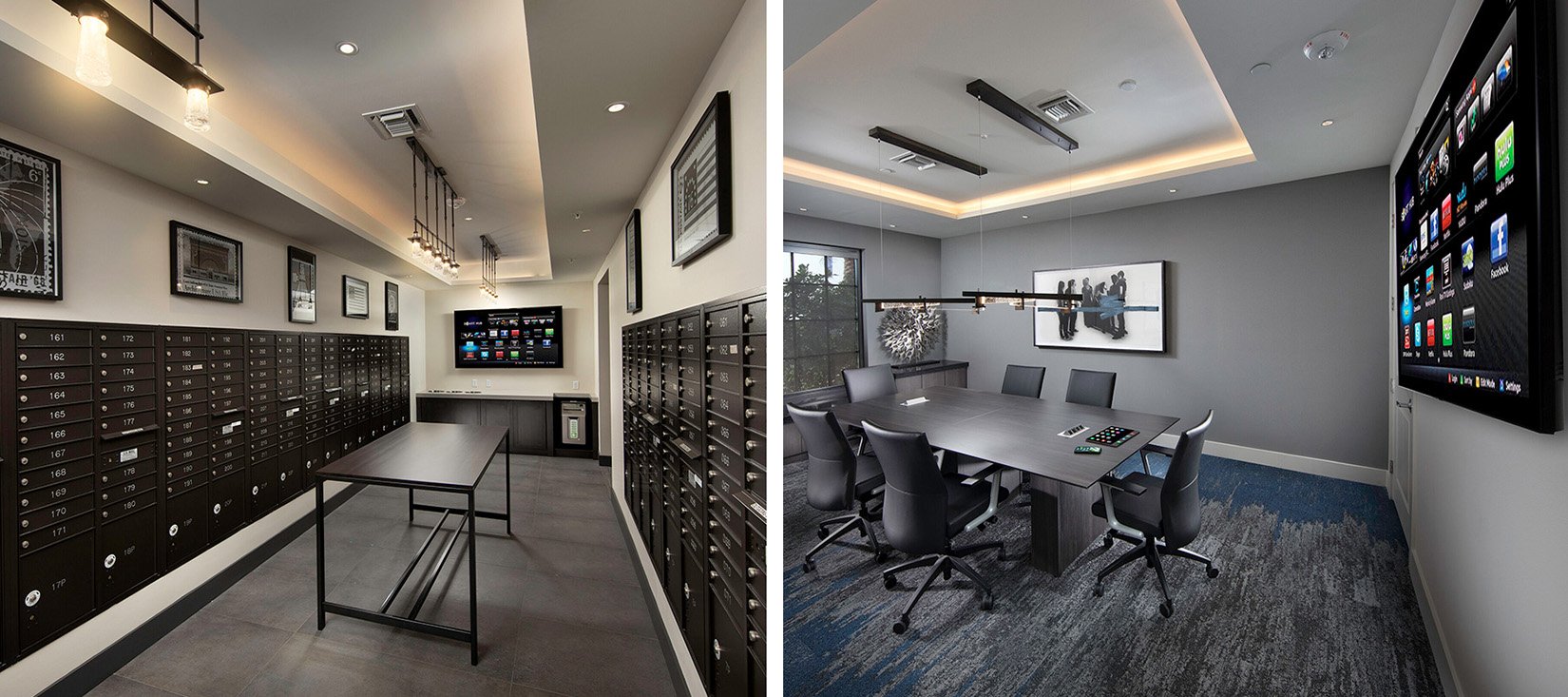 How did Hubbardton Forge come to be included in 6600 Main?
CD: We LOVE Hubbardton Forge, particularly because of the way we can blend it in with all of the lighting needs in a project, and yet it always stands out as a piece of beautiful art…we are an eclectic design firm and lighting is my personal passion. I always try to use as much of HF as I possibly can and the customization capability is a huge plus.
It seems like your team has a true passion for design. Where does that come from, and how does it materialize through projects that you do?
CD: I decided 20 years ago, when I started my own business, that I would only take on projects that I knew we could put all of our heart and soul behind. That probably means we have stayed smaller than most design firms but it was the right answer for me and enables us to spend more time finding the perfect piece, the most exciting new direction, and of course, the most magical lighting…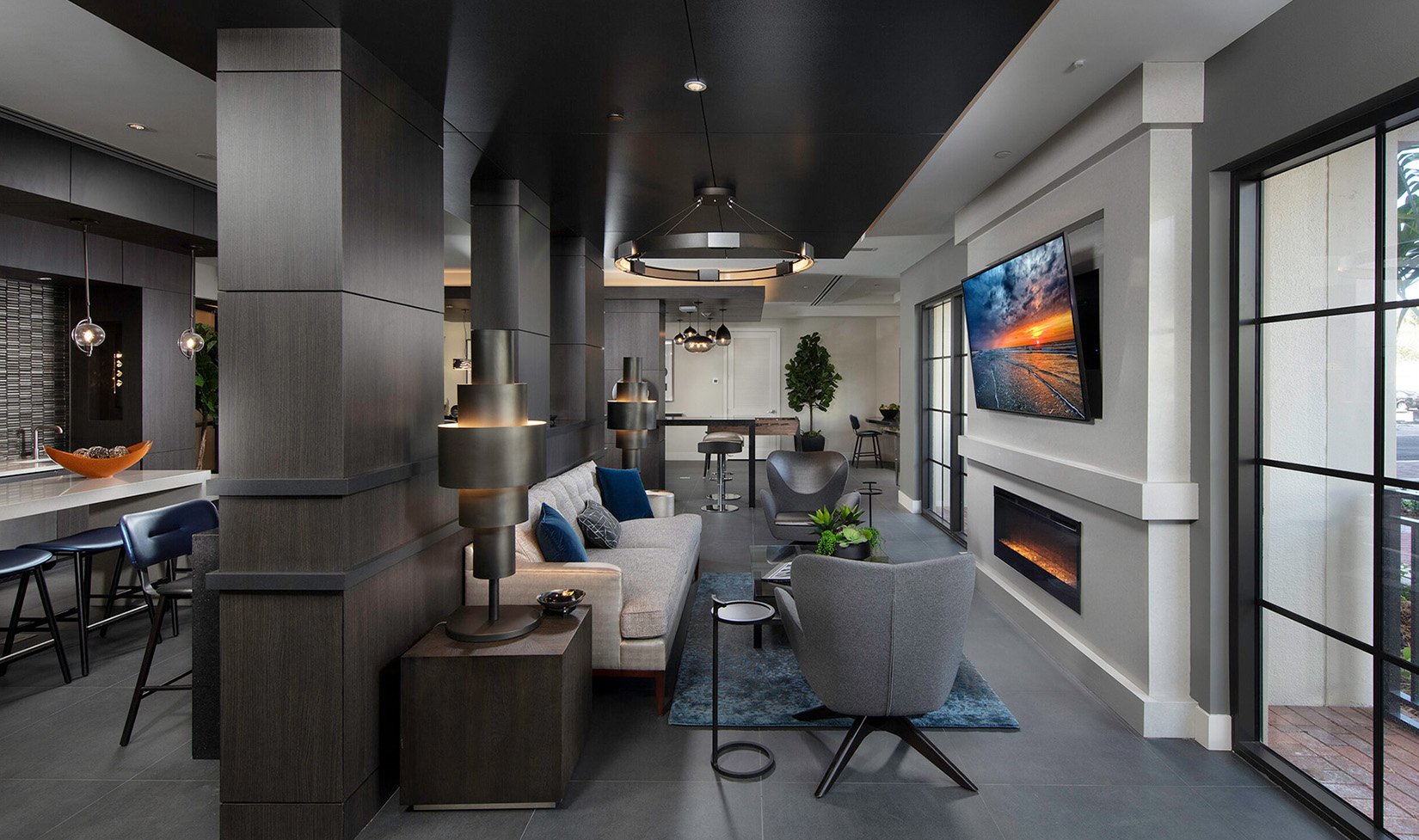 When you take a step back, after completion of a project, what aspect of it do you tend to appreciate most — the process, the final installed design, or something else —and why?
CD: I would say the process. It is so much more complicated than anyone has any idea it is and most people would be amazed at how detailed and time-intensive the process is. That said, the final installed project is always a great day…I tend to go back a week or two after the final installation so I can be more relaxed and really enjoy it without the anxiety, ha!
Featuring: Belladonna LED Pendant, Port Washington Sconce, Aura LED Pendant, Pluto Mini Pendant, Stitch Sconce, Tenon LED Pendant, Erlenmeyer 5-Light Pendant, Cascade LED Pendant