Quality Dark Sky Lighting
Dark Sky Friendly Lighting outdoor fixtures are designed with downward-facing only beams and reflections of light. The absence of up-light helps to minimize light pollution, protecting stargazing and wildlife for future generations.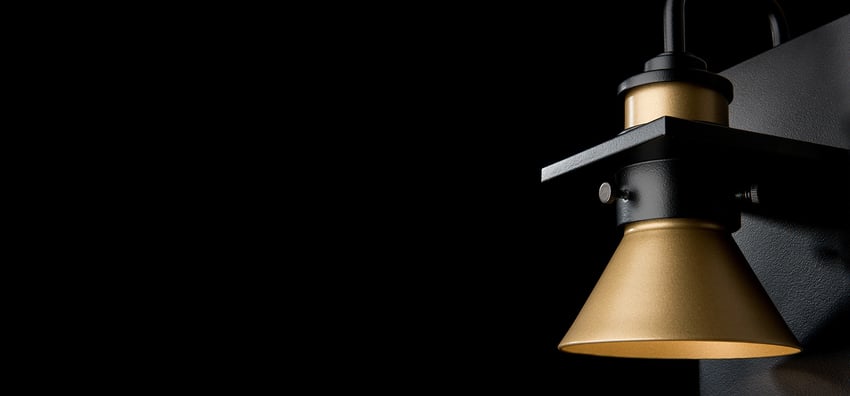 Designed with the heavens in mind, the Erlenmeyer Dark Sky Lighting Outdoor Sconce is as beautiful as it is respectful of the environment. This new Dark Sky Lighting sconce is offered as a two-toned option (shown here in our new Coastal Gold accent with a Coastal Black). With a cap at the top and shade guiding the light downward, this sconce focuses its light right where you want it. A perennial favorite, the Erlenmeyer design is available in a variety of outdoor and indoor options.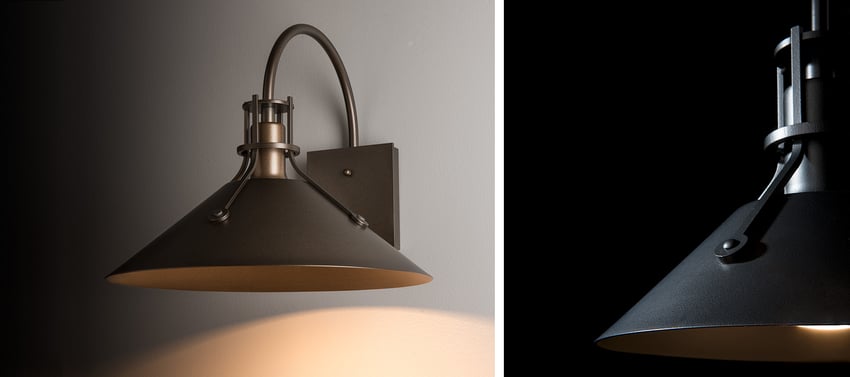 An addition to one of our most popular collections, the Henry Dark Sky Friendly Outdoor Sconces feature an integrated double shade to block the release of uplight, bringing constellations into view. Handsome details and hallmark craftsmanship will enhance any exterior.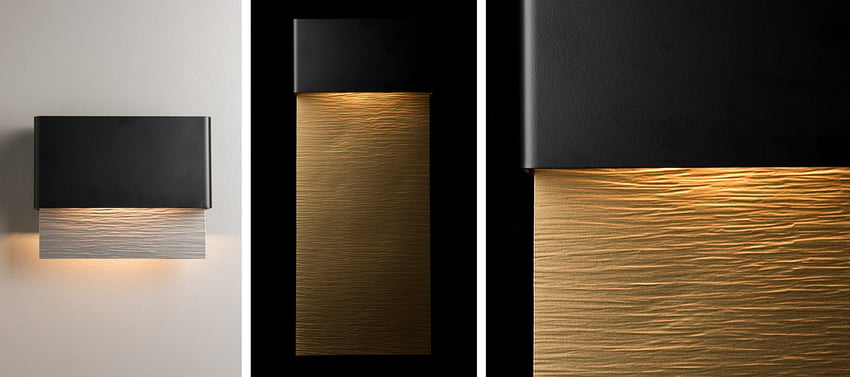 The Stratum's beautifully textured aluminum backplate guides the light downward from the LED illumination, hidden within the header element. Stylish and elegant, the Stratum Dark Sky Friendly Outdoor Sconces feature a two-tone finish option, including the new Coastal Outdoor Gold Finish. Starlit night skies come into focus with the Stratum, which focuses its light downward, right where you need it.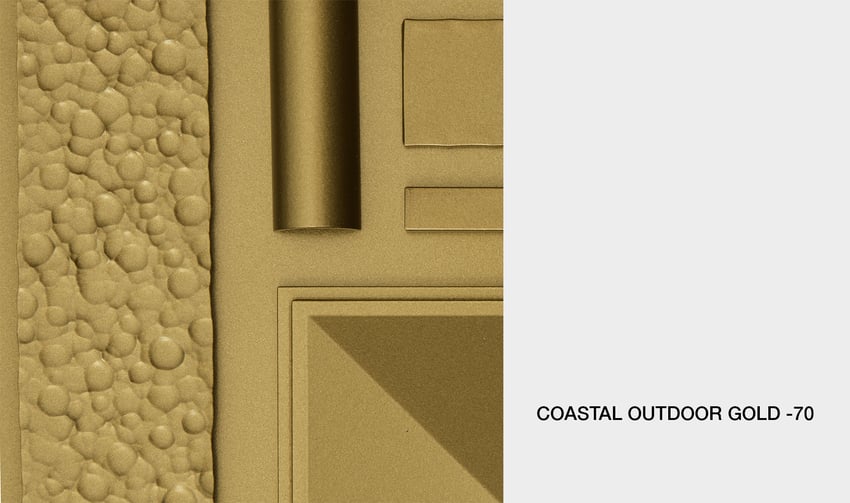 NEW FINISH
Coastal Outdoor Gold (-70)
Available only on our New June outdoor designs
Formulated to resist harsh environmental conditions
Significant durability
Extensively tested in our salt spray chamber and subjected to:
Salinity is nearly 50% greater than average seawater
100% humidity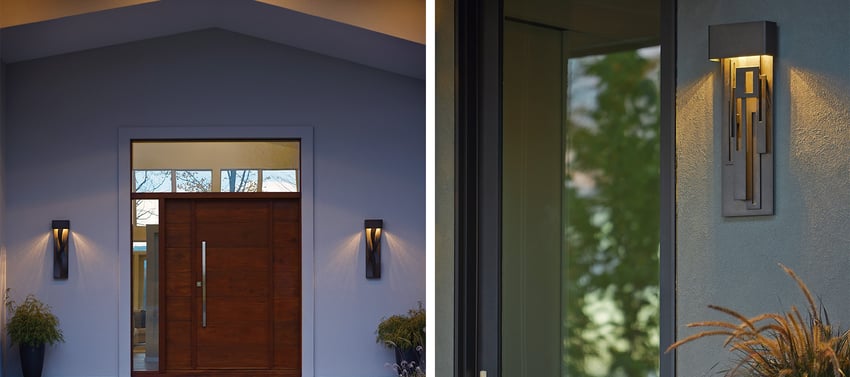 These new Dark Sky Lighting pieces join a growing collection of environmentally-conceived fixtures for the outdoors, with a reverence for the natural beauty of the night skies.