The Making of "The Making of a Hubbardton Forge Dahlia" Chandelier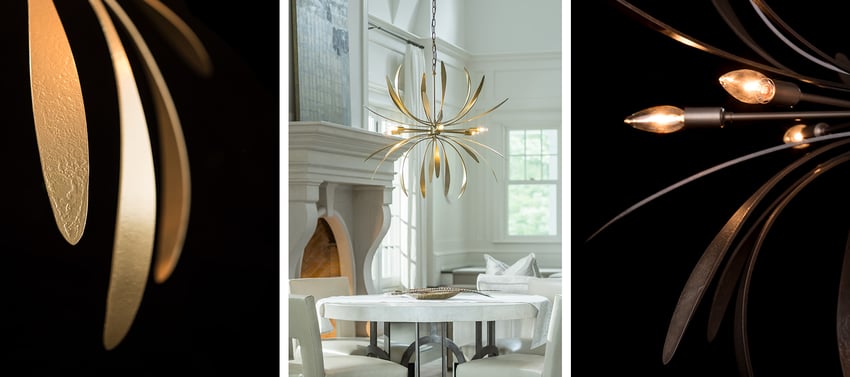 This past Spring, we had the pleasure of welcoming Carisha Swanson, Market Director for House Beautiful + HouseBeautiful.com, and her team here at our "home" in Castleton, Vermont.
She has created a new video series for House Beautiful focused on how products are made by telling the stories of the great craftsmen and women who create them.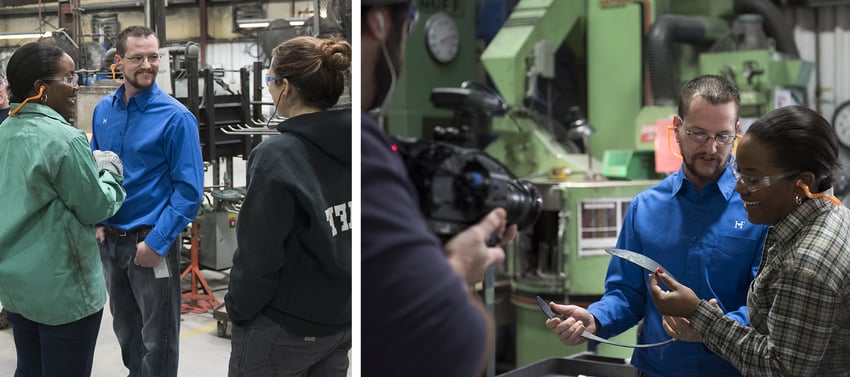 Carisha actually joined the Hubbardton Forge makers, and became part of the creation process for a Dahlia Chandelier, even donning a Welder's flame-retardant jacket to learn how to make the Dahlia's "petals" by introducing the flat, raw steel into 1800º fires of the forge, and then bending them to form.
Each step of the process offered something new and different.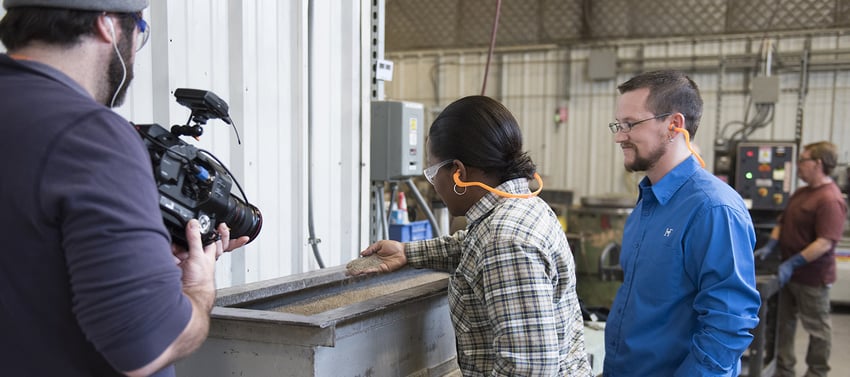 Here, we see Carisha learning about the post-tumble, drying process with ground-up corn cobs that gently wick the moisture away from the metal.
Storyteller (and maker), Carisha takes you behind the scenes and gives you an inside look at the Making of a Dahlia…