Discover the Inspiration Behind Luxury Lighting: Introducing Hubbardton Forge's Dahlia Chandelier
Unravel the secrets of creative inspiration in luxury lighting design. Hubbardton Forge designer Paul Marr-Hilliard unveils the captivating genesis of the Dahlia Chandelier. Drawing from the elemental beauty of nature and the artistic vision of Harry Bertoia's jewelry, this masterpiece emerges as a botanical marvel.Embrace the harmonious dance of curved metal pieces around a central axis, echoing the organic allure of a leaf. A luminous halo at the heart of the fixture casts its radiance upon the sculpted 'petals,' forging a symphony of elegance and artistry. The Dahlia name is a perfect reflection of this exquisite floral representation.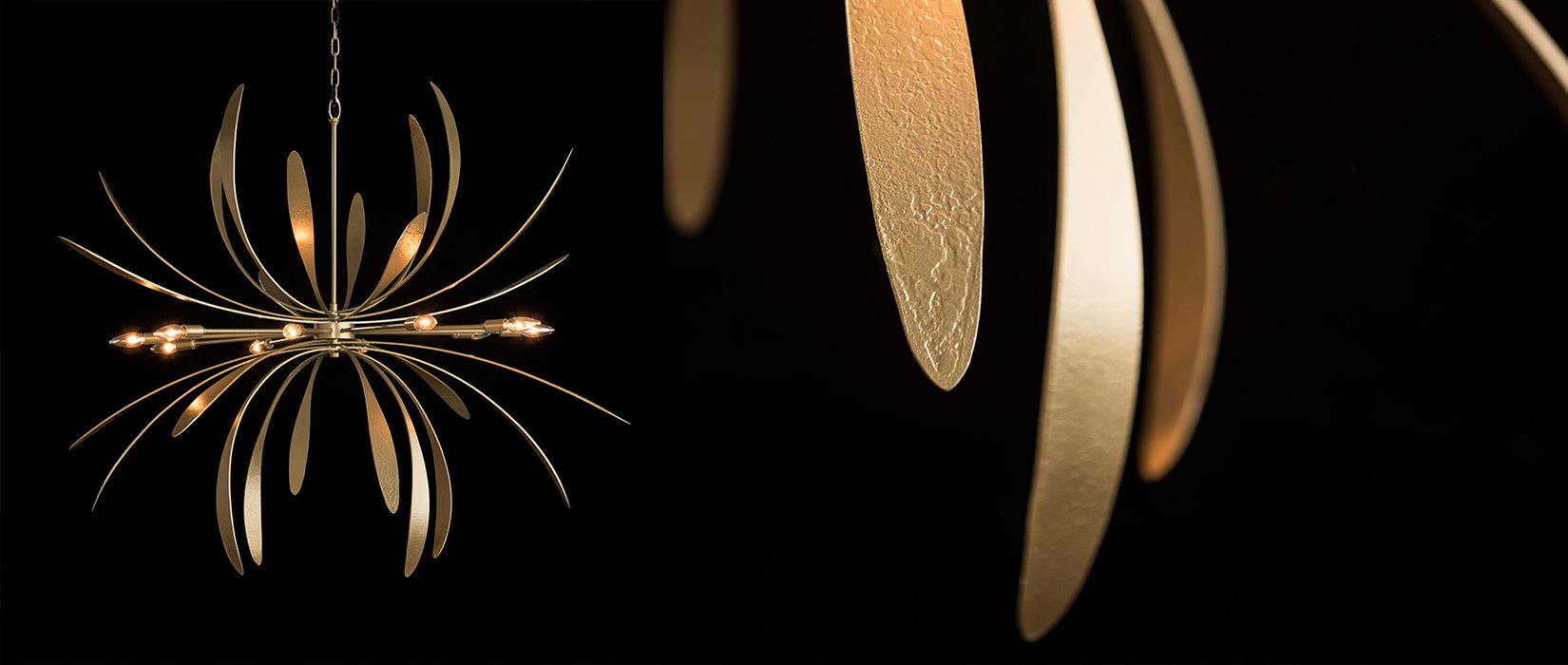 Meticulously hand-forged by skilled artisans in Castleton, Vermont, the steel 'petals' reveal a rich texture. Illumination bursts from exposed bulbs at the center, infusing modern elegance. This dynamic masterpiece debuts in Hubbardton Forge's 2019 new product line, available as a pendant or semi-flush in various sizes—perfect for living rooms, dining areas, or entryways. Elevate your space with the timeless allure of the Dahlia Chandelier, customizable with 11 distinct finishes. Illuminate your world with the elegance of nature and the brilliance of artistic design."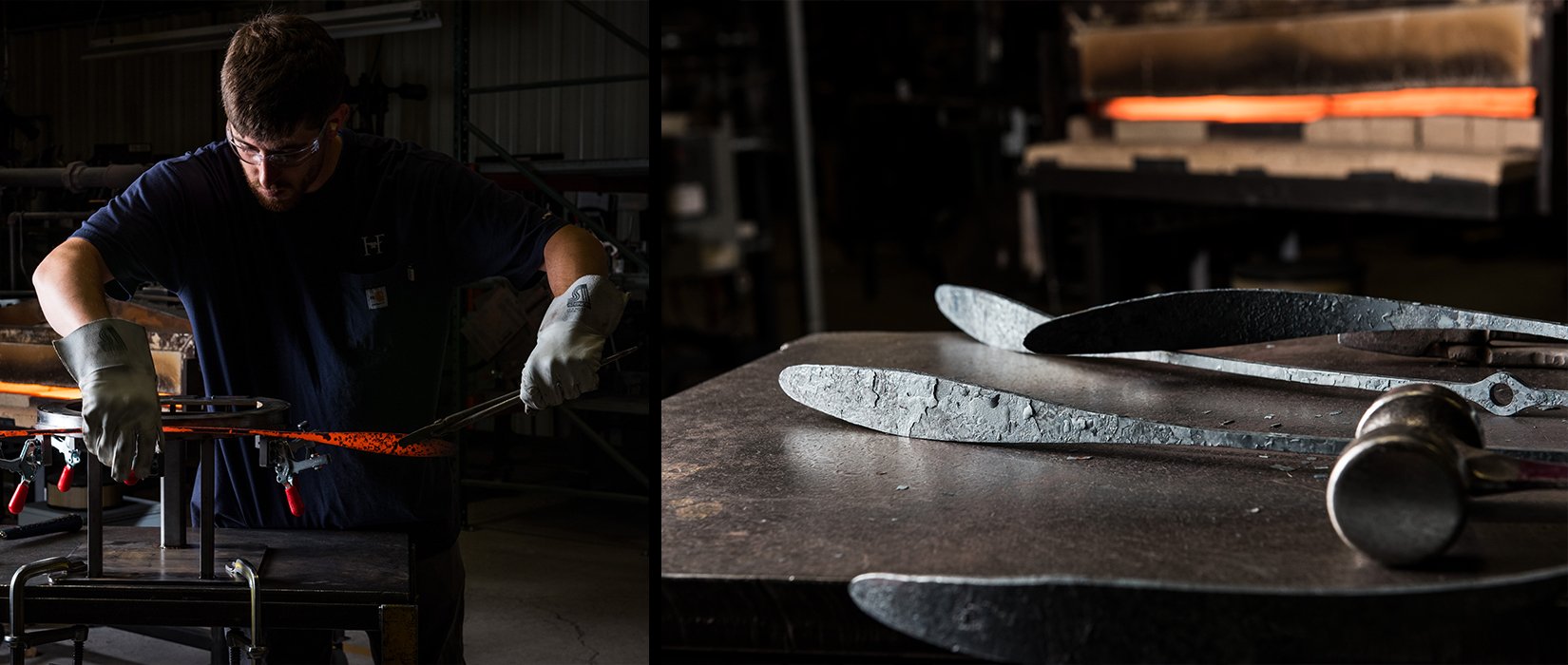 Illuminate Your Space with Nature's Elegance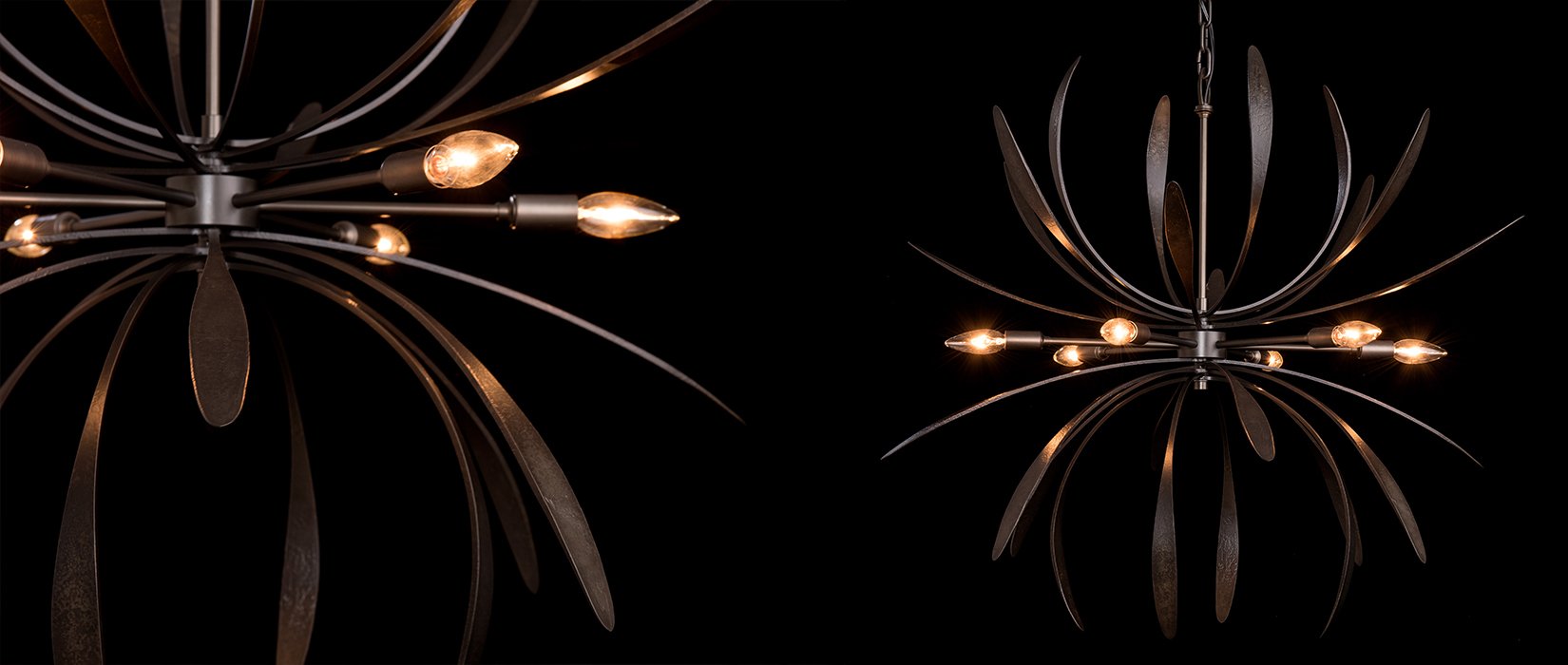 Ready to infuse your living spaces with the
mesmerizing allure of luxury lighting?
Explore the breathtaking Dahlia Chandelier, a masterpiece born from nature's inspiration and artistic innovation. Elevate your interior with the botanical beauty of hand-forged 'petals' and a luminous halo, casting an enchanting radiance. Choose the perfect size from the Large Dahlia Chandelier or the versatile Medium Dahlia Chandelier, each customizable with 9 distinct finishes. Ignite your surroundings with the timeless splendor of the Dahlia Chandelier—a fusion of artistic brilliance and organic elegance. Contact us to make this botanical masterpiece a captivating centerpiece in your home!