Strening Architects Practices Sustainable Architectural Design Incorporating Green Lighting
Located in Santa Rosa, California, the heart of wine country and redwood forests, Strening Architects' design process is an outgrowth of the culture of people and place. Owner Daniel Strening, AIA, has lived, worked, and studied in Europe, the Middle East, and Asia, brings his breadth of cultural experience to bear on all of his design projects. We recently asked Daniel to tell us more about his firm and what keeps him passionate about architecture.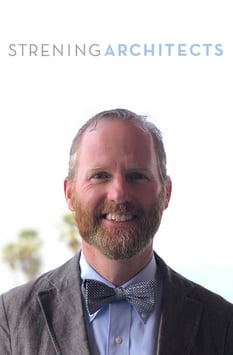 HF: Please tell us a bit about your design philosophy and design ethos. How do you go about making design decisions for a project?
DS: We define design as being about place-making and the craft of building. Design decisions are made through the articulation of ideas that respond to a particular set of parameters. This responsive design process is what leads to appropriate, timeless, and beautiful places.
HF: Your Healdsburg House project is stunning and very special. What are your favorite elements of this project?
DS: I like that the design solution is ultimately simple: 2 separate shed roof forms housing the different living functions below – with outdoor living space carved out underneath the roof plane. I also like how we were able to celebrate the wood, both in the siding and crafting the details of the columns.
HF: How was Hubbardton Forge selected for this project?
DS: We knew that the light fixtures had to have that same level of craftsmanship that we were expressing in the overall design – and Hubbardton Forge fixtures were perfect to reinforce that lighting aesthetic.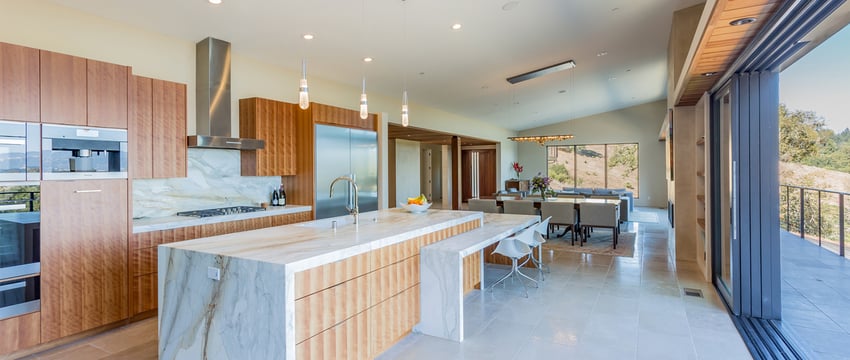 HF: Environmental stewardship is a fundamental part of Strening Architects culture. How do you employ this philosophy into your work?
DS: The core of our mission is to create Architecture that can enhance the built environment and an Architecture that touches lightly on the earth. Environmental stewardship is fundamental to any design process. Recognizing that good design is an informed response to the climate, culture, and context of the project and region, any architectural project should be designed to take advantage of good daylighting practices, building orientation, natural ventilation, local materials, and efficient detailing of the exterior envelope.
It is through these fundamental building and site planning concepts that a facility is born that is both beautiful and responsible. We seek sustainable architectural design solutions that imitate natural systems. We strive to make manifest the environmental control systems and how they work. We believe that 'sustainable' or 'green' design is a multi-faceted approach, taking into account a range of thinking about materials, energy, resources, and use that we employ for all projects no matter the size or scope. We also believe that "Green" design is a new way of describing the way cultures all over the world have been building for thousands of years...and that follows through with our lighting choices.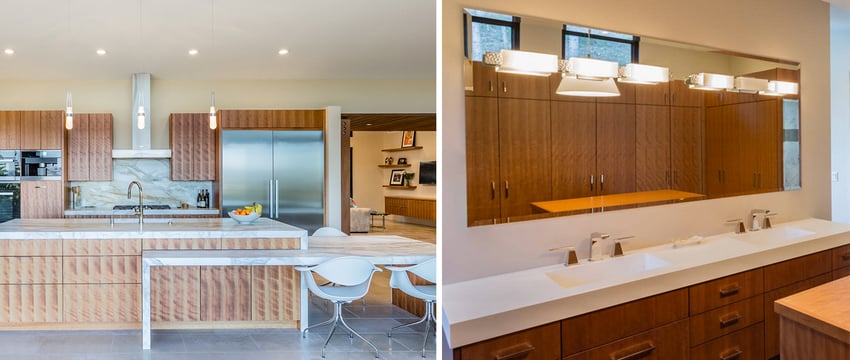 HF: What are some design challenges you've faced recently and how have you addressed them?
DS: The challenges we face are ongoing, each project is viewed as unique and with its own set of challenges. The ultimate challenge for us is to continue to seek responses that look and feel 'effortless'. (And we're learning that very often that end result requires a great deal of hard work behind the scenes…)
HF: How do your designers stay inspired?
DS: Travel. Seeing the different cultures of building around the world, and how they have responded to the same place-making, craft, and climate issues we all face offers endless inspiration.
HF: If you could pick your dream project to design, what would it be?
DS: Before I became an Architect I worked briefly as an Archaeologist (my undergraduate degree is in Classical Civilization), so to me the dream project would be a contemporary intervention within an existing ruin.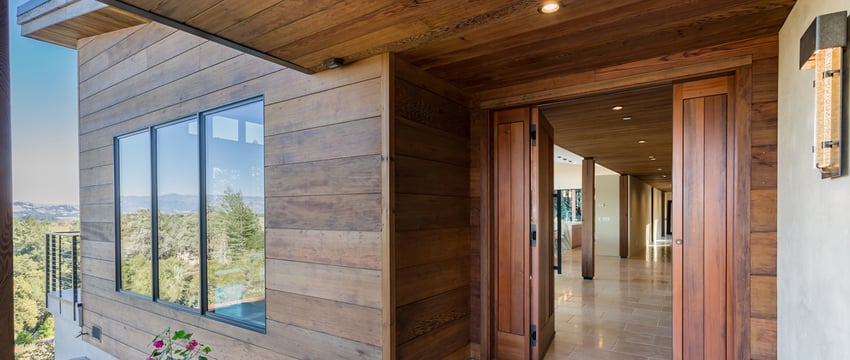 DANIEL'S PROJECT FEATURES: URSA OUTDOOR SCONCE, LINK PENDANT, OCEANUS SCONCE & WINTER PENDANT