Discover Elegance with Luxury Lighting: Introducing Hubbardton Forge's Cairn Mini Pendant
Have you ever marveled at cairns, those alluring stone stacks that have guided travelers throughout the ages? You don't have to be a gravity-defying rock balancer to own a Zen-inspired cairn. Presenting the exquisite Cairn Mini Pendant by Hubbardton Forge—a poised totem that not only pays tribute to these ancient stone sculptures but also embodies the pinnacle of creative lighting design.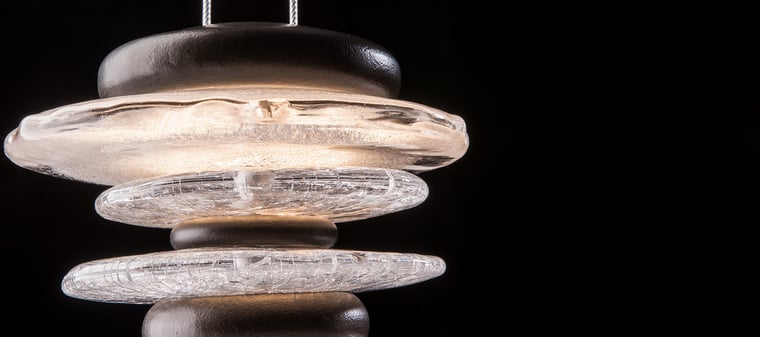 Crafted with precision, thick hand-poured glass and cast steel 'stones' are artfully assembled and suspended delicately by slender cables. An LED light dances over the steel surface and filters through the seeded glass, creating an ethereal inner glow that soothes and captivates. Just as balance is sought in life, this pendant brings harmony through its beautifully poised illumination.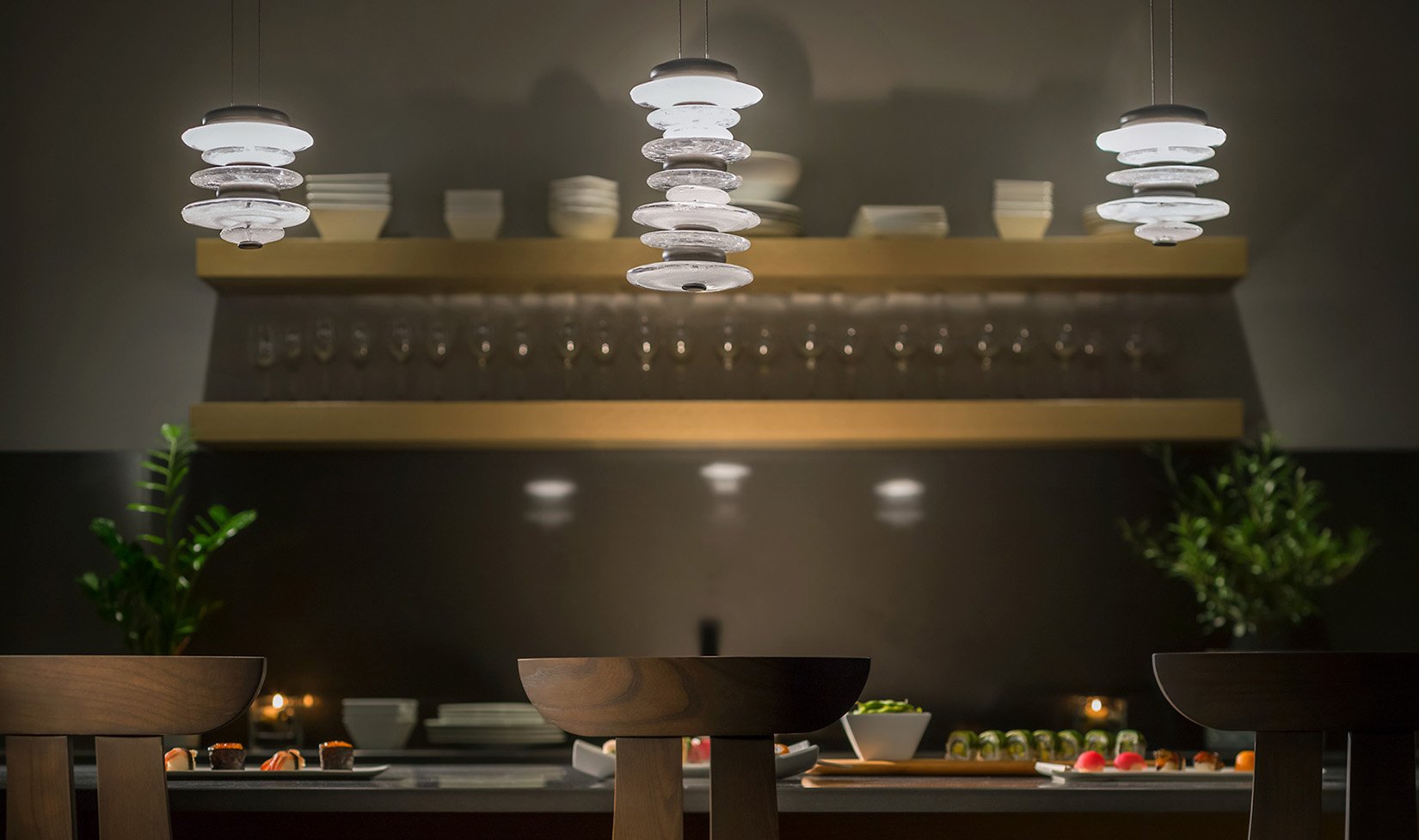 Cairn, the perfect kitchen pendant, is available in two sizes and a palette of eleven distinct finishes. Elevate your kitchen's aesthetic with the artistry of balanced lighting and let the enchantment of luxury transform your culinary space."
Illuminate Your Space with Elegance: Discover the Cairn Mini Pendant Today!
Ready to infuse your surroundings with the enchantment of luxury lighting? Explore Hubbardton Forge's Cairn Mini Pendant—an embodiment of artistry and balance. Bring the soothing glow of creatively designed illumination to your space, paying homage to the ancient stone sculptures that have guided travelers through time. Elevate your ambiance with the Cairn Mini Pendant, available in various sizes and finishes. Unveil the magic of balanced lighting and transform your space into a haven of elegance. Get in touch to experience the beauty of the Cairn Mini Pendant firsthand!