Eco-Conscious & Sustainable Lighting Solutions Made in the USA
Great design and green design can happily co-exist to make a meaningful impact. At Hubbardton Forge, our fundamental belief is that if we all do our part, we can make a difference. For over 40 years, Hubbardton Forge artisans continue to handcraft our sustainable lighting products, one at a time in Castleton, Vermont. Proud and protective of our beautiful natural resources, we are dedicated to preventing waste, saving energy, and reducing our environmental footprint—acting locally and thinking globally.
LOCAL PARTNERSHIPS Making a light footprint is important to Hubbardton Forge. We source domestically and partner with local Vermont vendors whenever possible. By working with a Vermont-based LED manufacturer, as well as Vermont glass-blowers, and local maple wood crafters, we have the ability to light our design pieces in ways never before imagined. Our designers are no longer constrained to "what's available", but instead can work with our local vendors to have the LED components or the glass components designed to complement the sustainable light fixtures they're creating. The proximity also allows us fast, innovative, and customized solutions. "I am delighted to be partnering with another like-minded local company. Hubbardton Forge shares the same ethos we have of crafting fine furnishings for the home right here in Vermont".—Simon Pearce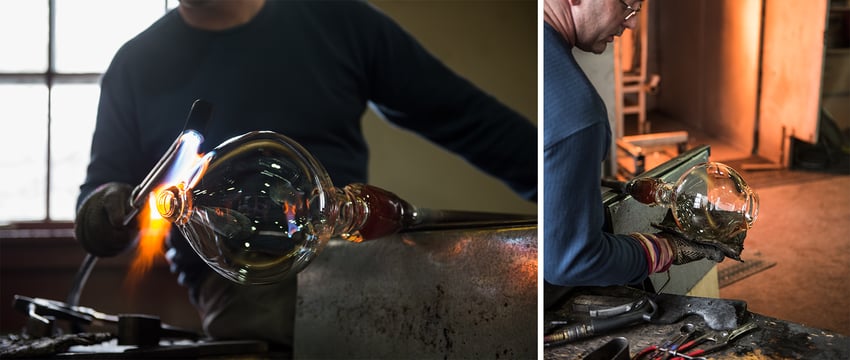 TAKING THE INITIATIVE From concept through final product, Hubbardton Forge designs with energy efficiency in mind. Sustainable initiatives we've pioneered include one of the first in Vermont to use powder coating and aqueous metal cleaning; and the first to beta-test a phosphate-free bioremediation wash system called Proceco. Two Proceco machines are utilized today for all our steel and aluminum wash system needs. Recycled and conserved, the water is used to wash metals for up to a year. No waste water ever goes down the drain. The de-ionized and reverse osmosis water for washing the metals is done in-house.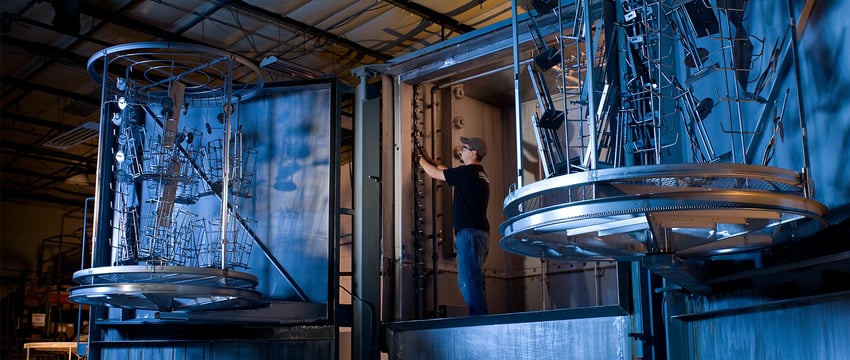 Our LED direction is simple: to offer an energy-efficient lighting solution that enhances the beauty of our designs. The eco-benefits of LED are numerous. LED lighting provides 60% more lumens on average per watt over CFLs, does not contain mercury like CFLs do and lasts 3 to 6 times longer than CFLs or 17 to 40 times longer than incandescent.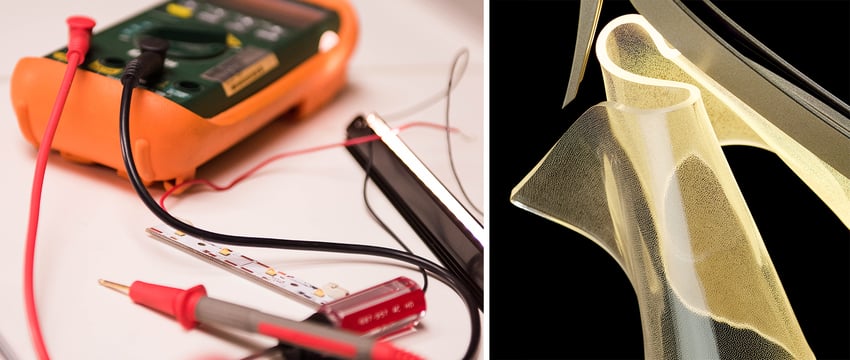 RECYCLING As a company, we consider environmental impact at every level of our decision-making process. Recycling plays a big role in that. We use a recycled, non-toxic, and biodegradable material called ExpandOS, to safely package and ship many of our Vermont Modern fixtures as well as some of our various glass elements. It provides a versatile, recyclable, and environmentally friendly packaging solution. All of our wooden pallets, scrap copper, aluminum, and steel are recycled or repurposed by local companies. The raw steel used to create lighting is produced from up to 100% recycled materials; even the excess heat from the ovens is captured and used to supplement the heating of the plant itself.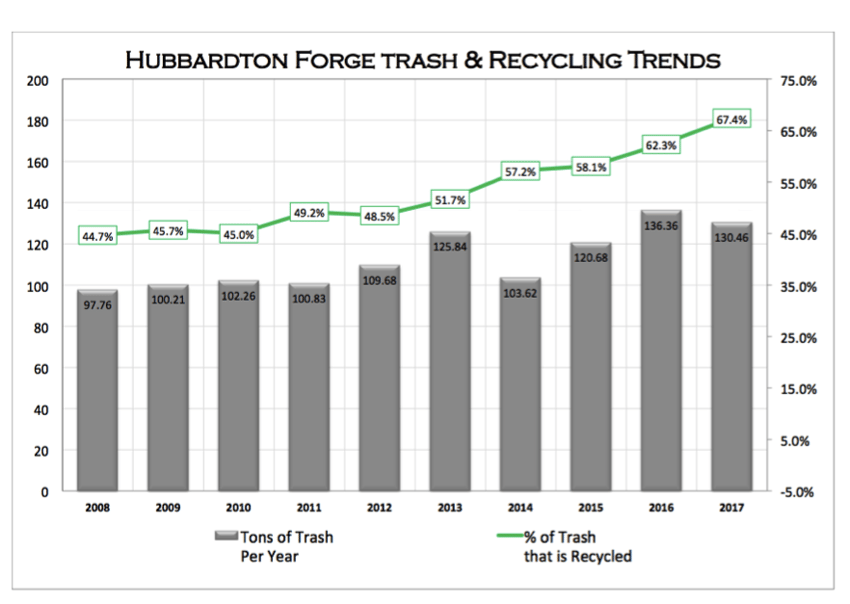 We can be proud of our efforts to be an ever greener company as we look at trends in percentage growth of recycling vs trash. "At Hubbardton Forge, sustainability and eco-consciousness are the organization's comprehensive approach," says Director of Manufacturing Karin Lotz, "We take the entire production process and logistics into consideration to embrace sustainability and green principles whenever possible." Hubbardton Forge has been awarded the Vermont Governor's Award for Environmental Excellence in Pollution Prevention 5 times, as well as the inaugural Pinnacle Green Leaf Award and ARTS Green Manufacturer Award.