Erlenmeyer 20-Light Forged Steel Pendant Light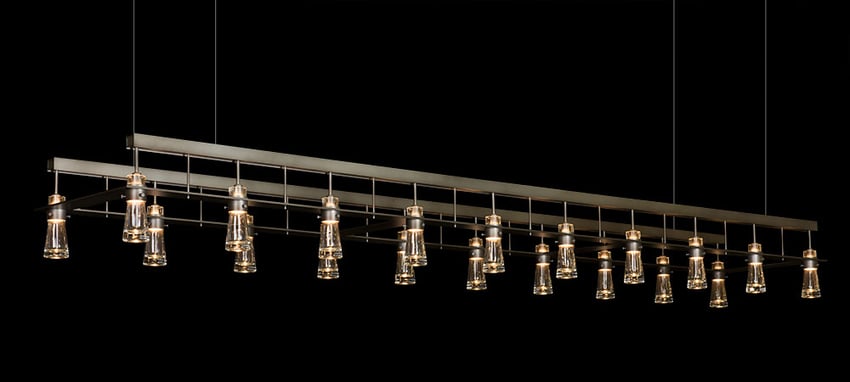 Have you ever gazed at one of our exquisite pendants and thought, "I absolutely adore this, but I envision something more tailored to my space"?
This precise sentiment was the spark that ignited the creation of our remarkable Erlenmeyer 20-Light Pendant. Drawing inspiration from our highly acclaimed Erlenmeyer steel pendant light – a true favorite among our collections – our designers were captivated by the allure of the hand-blown glass flasks, skillfully crafted by a local Vermont artisan. This, coupled with our iconic forged steel structure and cuffs, infuses the Erlenmeyer with its captivating industrial-modern charm.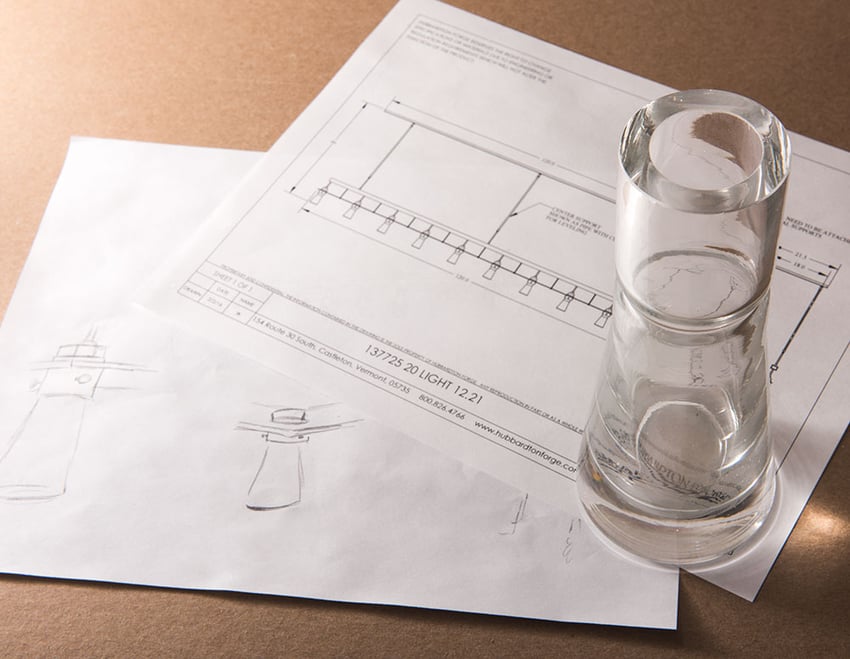 Our design team embarked on a journey to craft a grand-scale rendition of the Erlenmeyer steel pendant light, meticulously customized to meet the exact requirements of our esteemed client, Gensler San Francisco. Our engineers delved into intricate sketches and meticulous plans, ensuring the creation of this awe-inspiring 20-light steel and glass masterpiece, complete with a secure suspension system.

Following meticulous craftsmanship and thorough hang-testing within our dedicated Customs area, the newly minted 20-light Erlenmeyer was meticulously packed and embarked on its journey to the elegant setting of the Hyatt Regency Lake Washington. Here, it graces the restaurant, suspended above a sprawling 12-seat rectangular table. Through the restaurant's expansive windows, diners are treated to an unparalleled panoramic vista of the tranquil lake, perfectly complemented by the illuminating presence of our bespoke creation.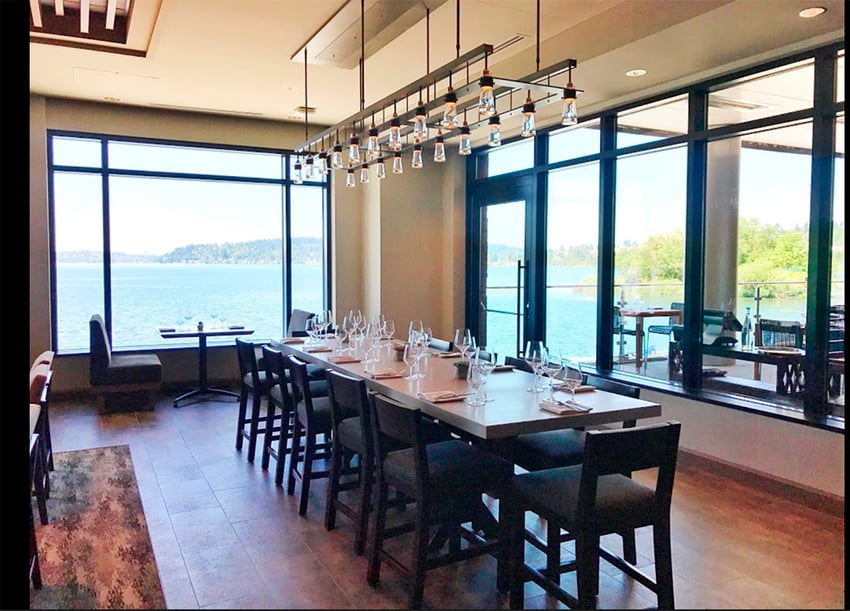 Ready to transform your vision into a breathtaking reality? Our custom capabilities empower you to curate lighting that's as unique as your style. Whether you're seeking a grand-scale pendant like the Erlenmeyer 20-Light masterpiece or have your own creative concept in mind, our team is here to turn your dreams into illuminated wonders.
Explore the artistry of customization today and let your space shine like never before. Contact us to discuss your ideas, and let's craft a one-of-a-kind lighting masterpiece that truly reflects your individuality. Elevate your environment with bespoke luxury – it all starts with your imagination.