Jennifer Gilmer Kitchen & Bath Features Hubbardton Forge Quality Lighting Products
In a career spanning 30 years, Jennifer Gilmer has designed more than 1,000 kitchens. In 1997, she founded her firm, Jennifer Gilmer Kitchen & Bath in Chevy Chase, Maryland where she has welcomed a number of talented designers and has been honored with kitchen and bath design awards. Over the years, we've been thrilled to see our quality lighting products appear in their winning designs, so we reached out to Sarah Kahn Turner, a lead designer at the firm to learn more.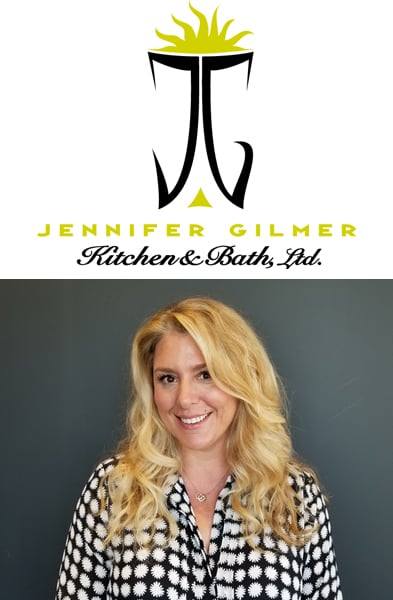 HF: Is there a style Jennifer Gilmer Kitchens & Baths is known for?
SKT: I don't believe we have a "signature style" or at least I hope not! Our clients' tastes are varied and we pride ourselves on designing to the best of what the client has in mind. In the end, I believe that since it's the client that lives there and not me (although I wish I were with most of these kitchens!) it should reflect the best of them.
HF: What inspired you to become an interior designer?
SKT: I grew up in Europe and my grandparents live in the same house my family has owned for over 400 years. I was first influenced by historical preservation and restoration. That segued into interior design and specifically kitchen and bath design. It's where we spend so much time.
HF: How do clients find out about you?
SKT: They find us mostly through referrals and past clients.
HF: What is your favorite part of the job?
SKT: Seeing the transformation and how the increased function and finishes affect people. We are happier in well-designed spaces I believe.
HF: What was the biggest design challenge you've faced?
SKT: Every project has something. That is the nature of remodeling! So long as it isn't the client themselves, we can make it work.
HF: How do you solve design challenges?
SKT: I've learned there is always a solution. If you let everything be a crisis, this job is not for you.
HF: What trend would you be happy to see go away?
SKT: Forever? Tuscan kitchens with floral carved anything.
HF: What's the one style trend that you wish would make a comeback?
SKT: Things always come back, but with a current twist. Take brass for example five years ago, you would have heard a cumulative groan at the possibility but now, it's almost back out again for the second time. I'm happy to see inset cabinets come back but with a modern, bespoke look. Flat panels and jewel tone paint are also on the list.
HF: How did Hubbardton Forge lighting get included in some of your projects?
SKT: I've always appreciated Hubbardton Forge for their quality lighting products. Their finishes are consistent and they are customizable in height which helps in custom design work.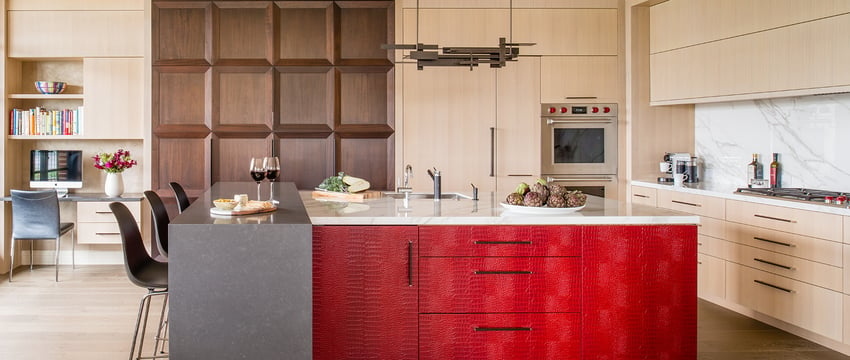 PROJECT FEATURES: PLANAR LARGE LED PENDANT